Abby's Paw Dog Treats Grain Free Apple 9 oz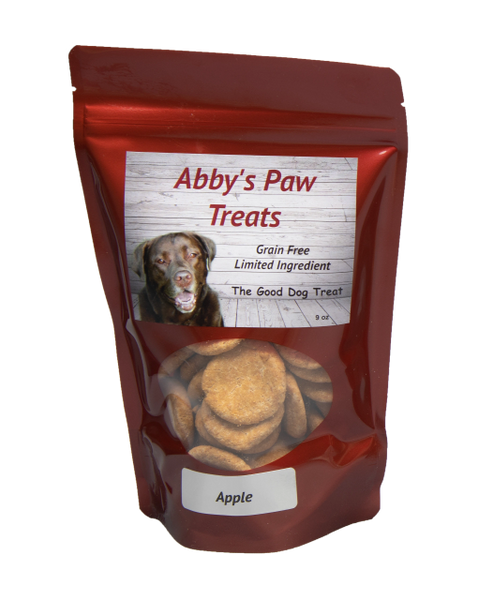 Abby's Paw Dog Treats Grain Free Apple 9 oz
Grain Free, Limited Ingredients, VEGAN too!
Your dog will love these treats. They are made with the same grain free ingredients as all of our treats. They have the smell of an apple pie. You can smell the apple and cinnamon in these treats and so will your dog!
These treats are a drop cookie but each treat is approximately the same size of 2" in diameter. These treats will last up to 5-6 months when stored in a cool dry place and out of direct sunlight.
Ingredients: chickpea flour, coconut oil, apple puree, cinnamon, water, ascorbic acid (natural preservative)