American River Choke Free Dog Harness Neon Sport Collection - Cobalt Blue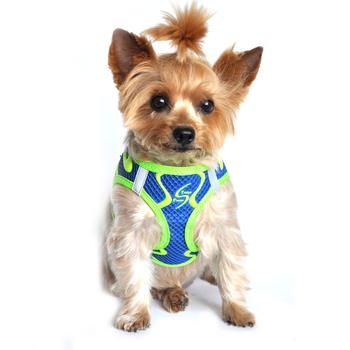 American River Choke Free Dog Harness Neon Sport Collection - Cobalt Blue
Patented "Neon Sport" American River Choke Free Harnesses.
Doggie Design is the first and only company in the world to create this "Neon Sport" harness design. The "Neon Sport" harness features a unique overlay pattern that is applied to a special color blended diamond soft mesh, with brilliant colors. It is perfect for jogging or walking with your dog. Doggie Design is the ONLY company that makes this step in mesh choke free harness in reinforced large dog sizes.
Certified Break Strength Tested to 386 Lbs, by an International Independent Testing Laboratory.