Evans Johnny Patent Leather Collar By Evans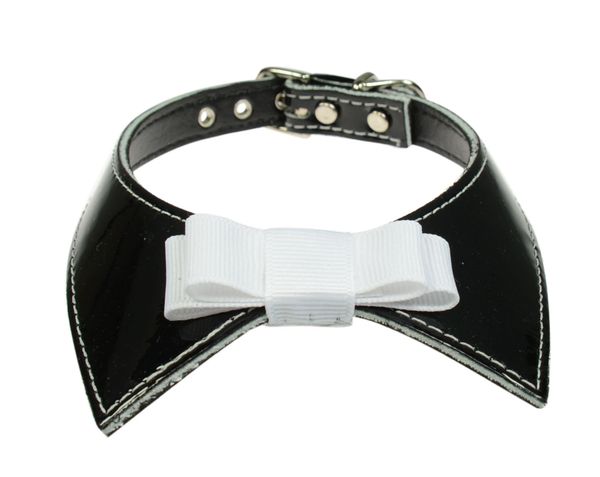 Evans Johnny Patent Leather Collar By Evans
These patent leather dog collars are adorable! The collar has a "shirt" look to it with a black fabric bow tie. These are great for any event your pup is going to attend even if they don't request a shirt and tie!
The collars come in several different collars and range in sizes 10" to 18" (colors vary by size).
To get the proper size measure your pets neck and add 2 inches. If the the neck measurement is 12" you would order a size 14" collar.
Made in the USA
Adorable White Patent Leather Dog "Shirt" Collar with Black Fabric Bow Tie!