Ruff Puppies Tombstone Handmade Leather Dog Collar with Bullet Accents 16" Length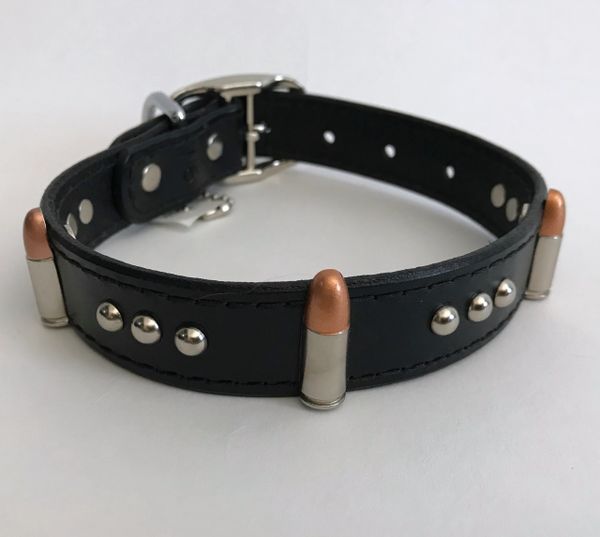 Ruff Puppies Tombstone Handmade Leather Dog Collar with Bullet Accents 16" Length
This Ruff Puppies handmade black leather collar has brass and chrome bullet conchos! There are 3 of them on this collar and they are separated by nickle accents. The collar also has a chrome buckle and D-Ring.
The conchos are riveted on and not glued on like many of the collars on the market today. The leather is also waterproof.
We only have one of these collars left in stock so we are offering it at a significant discount.