Ruff Puppies Topeka Leather Dog Collar with Winchester Colt 45 Style Studs 10" Length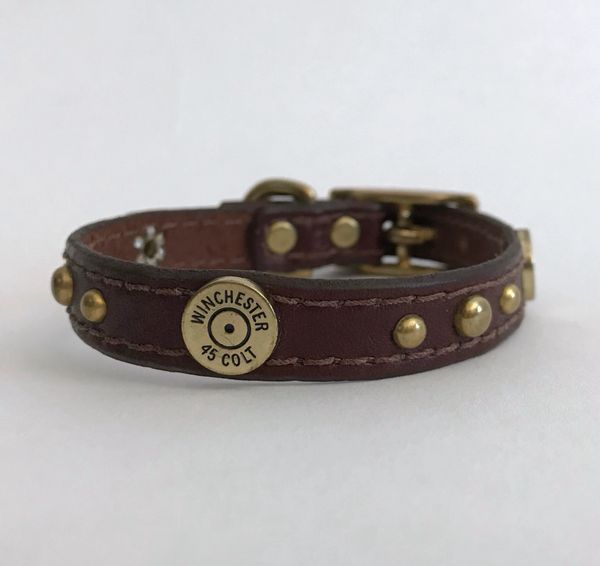 Ruff Puppies Topeka Leather Dog Collar with Winchester Colt 45 Style Studs 10" Length
This beautifully handcrafted chocolate leather dog collar is detailed with bras Winchester Colt 45 studs! The studs are also brass stud accents. All of the studs are riveted on not glued on. The leather is also waterproof!
This collar is 10" in length (from the center hole) and 5/8" in wide.
We only have one of these collars available in our store and we are clearing inventory to make room for new inventory. So we are offering this collar at a significant discount.