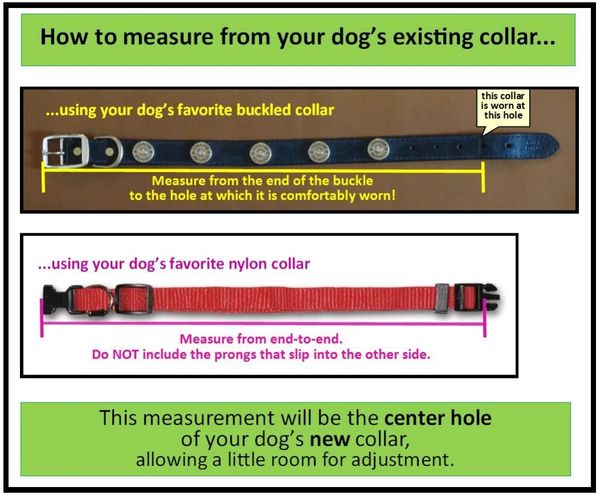 Measuring For a Collar
Here your can find the different ways to measure for the correct size collar for your pet.
If you don't have a soft measuring tape you can use a piece of string/ribbon and measure that against a ruler.
Please note that Ruff Collars are special ordered so please measure carefully as there is a 25% restocking fee on size exchanges.